Corporate Information
Company Name
LEQUIO PHARMA CO.,LTD.
Location
[Headquarters]
2-1-12 Matsuyama, Naha, Okinawa, Japan, 900-0032
(Map)
Phone Number: +81-98-867-9114 Fax Number: +81-98-866-5844
E-mail:info@lequio-pha.co.jp
Established
February 28, 1991
Capital
¥300,000,000(As of January 1, 2020)
The end of the fiscal period
June
Representative
Chief Executive Officer Kinuko Oku
Business Activities
pharmaceuticals, research and development of health food products, and their manufacture and sales.
Affiliates
Name of Corporations
Joint development company for Zione Injection

Mitsubishi Tanabe Pharma Corporation
Business partners
J-Dolph Pharmaceutical Co., Ltd.
Cenway Technology Co., Ltd.
Corporate History
February, 1991
Establishes as Chuyakuken Co., Ltd. and headquarters opened in Matsuyama, Naha, Okinawa.
May, 1995
Launches the joint development with Yoshitomi Pharmaceutical Industries, Ltd. (Now known as Mitsubishi Tanabe Pharma Corporation) for internal hemorrhoids treatment OC-108.
October, 1995
Establishes Ginowan Research Laboratory in Ginowan, Okinawa.
March, 1999
OC-108 gets approved by the Okinawa prefectural government under the Temporary Law concerning Measures for the Promotion of the Creative Business Activities of Small and Medium Enterprises.
April, 1999
Joins the Osaka Pharmaceutical Manufacturers Association (now known as Kansai Pharmaceutical Industries Association) as a full-fledged member.
September, 1999
Completes Phase II clinical trial for OC-108.
April, 2000
Renames company as Lequio Pharma Co., Ltd.
August, 2000
Starts Phase III clinical trial for OC-108.
November, 2002
Completes Phase III clinical trial for OC-108.
March, 2003
Decides Zione Injection as sales name for OC-108.
March, 2003
Files an application with the Ministry of Health, Labor and Welfare for the manufacturing approval of Zione (CO-108) as a new drug.
(Applicant: Mitsubishi Pharma Co., Ltd, now known as Mitsubishi Tanabe Pharma Co., Ltd.)
July, 2004
Obtains approval for manufacturing and marketing of new drug Zione Injection (OC-108) from the Ministry of Health, Labor and Welfare.
(Obtainer: Mitsubishi Pharma Co., Ltd, now known as Mitsubishi Tanabe Pharma Co., Ltd.)
March, 2005
Commences sales for Zione Injection.
February, 2006
Jointly concludes a licensing agreement on Zione Injection with Yuhan Corporation (Seoul, Korea) with Mitsubishi Pharma Co., Ltd, now known as Mitsubishi Tanabe Pharma Co., Ltd..
April, 2007
Relocates the Ginowan Research Laboratory from Ginowan city to Uruma city.
Renames it as Okinawa Research Laboratory.
June, 2007
Receives the Okinawa Industrial Promotion Corporation's grant, Okinawa Innovation Creating Project 2007, on the research project, "The pharmacological effect or function of the extract of Crassocephalum crepidioides and its development of functional ingredients."
October, 2008
Enters the health food industry. Commences the very first product, Lequio's turmeric supplement GOLD
January, 2010
Commences sales for the second health food product, Okinawan fermented papaya jelly bar LQ-001
October, 2013
Commences sales for the third health food product, Memorin.
Message From The Management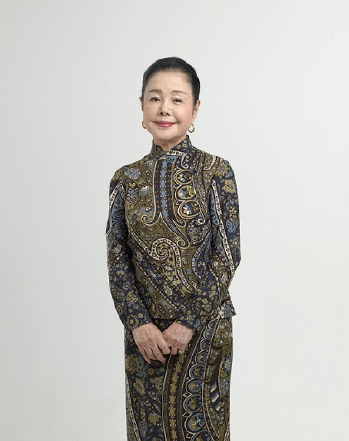 Lequio Pharma has been in business for 29 years. It originally started in February 1991 to obtain approval for the Chinese treatment of hemorrhoidal disease in Japan. While overcoming big obstacles as a new drug development venture company, we had Yoshitomi Pharmaceutical Industries, Ltd. (Now known as the Mitsubishi Tanabe Pharma Corporation) as a development partner, and we successfully launched the internal hemorrhoid therapy, Zione Injection in March 2005. This was the very first drug approval given to the drug development venture company in Japan.
This new non-invasive therapy is recognized as effective as surgery, thus resulted as a new option in internal hemorrhoid therapy which brings less stress to the patient therefore contributing to their quality of life. Currently, it is used by over 500,000 patients at approximately 2,600 facilities nationwide.
It has always been my goal to produce new products of high value from Okinawa to the world. We believe that developing competitive products promotes the independence of Okinawan economy, create more employment which leads to further stages.
Although Okinawa has been at the mercy of the times, it used to be called the "Ryukyu Kingdom", and as a small but independent nation without weapons, traded extensively with China and other Asian countries and flourished. It is our duty to live in the present, to constantly pursue and overtake the ideals our ancestors aimed for.
Since its foundation, we have been working on research for the prevention of dementia for the past 10 years.
It is said that this is a super-aging society for a long time, but the average life expectancy will continue to increase, and will greatly change the view of age. In order to respond to changing consciousness and values, we will respond to the health consciousness demanded by society, people and patients with products established by scientific evidence.
I would like to ask for your continued support in the years ahead.
January 2020
Chief Executive Officer

From Okinawa to the World. This is what Lequio Pharma aspires to achieve

Corporate Brand Lequio Pharma
From the 15th to the 16th centuries, Ryukyu Kingdom became recognized around the world as a place of overseas trade amongst Asian countries. New heights of prosperity was reached in the Ryukyu Kingdom that it was mentioned as "Lequio" in the account of his time in the East, written by Tomé Pires, a Portuguese who used to work at the Malacca Trading House. For the people in modern Okinawa, "Lequio" has become the symbolic name which carries the spirit of then flourishing Ryukyu Kingdom, rooted in strong sense of self-reliance with far-sighted innovation and its eagerness to take on new challenges.
We combine this word with "Pharmaceutical" to create our original brand Lequio Pharma. As a pharmaceutical company originated in the community of Okinawa, we aspire to inherit this frontier spirit of our predecessors to bring health as a key to open the ever-widening future.
Corporate Philosophy
We aim to contribute to people's healthy life through the production of excellent pharmaceutical product for disease prevention and the improvement of patients' QOL (Quality of Life).

Corporate History and Beyond
Road to Founding
Starting a New Industry in Okinawa
Our Chief Executive Officer, Ms. Oku grew up in Itoman City, Okinawa. Itoman city is known for producing many hard-working heroic female figures such as Toshiko Teruya, Kane Kinjyo, and Natsuko Kinjyo. Ms. Oku was under scholarly influence of the place while Okinawa was in the wake of the post war, rising to recover from U.S. military control. The daily necessities were mainly from the U.S. military and the local economic system was heavily relying on the income from American bases, she started to grow her keen desire to start an industry unique for Okinawa. She went to Taiwan to study language during her time at Ryukyu University, this was when she was inspired by their way of self-reliant life which became a turning point for her.
After she graduated from university, she worked on the import and sale of the subtropical plants such as mango, litchi, and palm trees, with the objective of enriching the natural environment of Okinawa and searching for key plants that would become industries in addition to sugar cane. Although she has continued this business for about three years, she realized that in order to make an industry out of agriculture, she needed vast agricultural land and funding, but she had to suspend everything due to marriage and childcare. After coming back, she opened a restaurant in Naha city to raise funds for securing farmland.
She started from scratch with no experience on import or restaurant businesses, but sales doubled in five years and the business was so successful that it was recognized as an excellent taxpayer by the prefectural government.
One day, her senior from university showed her the sample of Chinese medicine for hemorrhoids that she brought back from China. When she heard that it was for the treatment of internal hemorrhoids without surgery, she had an epiphany and thought "This is it!".
The cost of logistics was the bottleneck of the Okinawan economy in the import business, but Ms. Oku saw the potential of this low-cost, competitive, and high value-added drugs. She flew to Beijing immediately to see the effects of the drug with her own eyes and confirmed her conviction. She managed to get the approval from the inventor, Professor Shi Zhao Qi, for developing the medicine in Japan and beyond. After returning to Japan, she was introduced to meet Professor Shuji Tsuchiya (Yokohama City University) and Professor Yukio Sumikoshi (then Social Insurance Central General Hospital, now known as Tokyo Yamate Medical Center).
Becoming Japan's First Achievement
Working in the Lab
In 1991, Ms. Oku and her colleagues established Chuyakuken Co., Ltd., to research and develop the treatment for hemorrhoids.
Normally, it takes about 15 years to process all the necessary procedures, from basic research, non-clinical trials to clinical trials, before a drug is approved and actually commercialized. Whilst there were already some therapeutic drug developments for hemorrhoids in the process, the Zione brought back to Okinawa had the problem of sedimentation over time, making them less stable as Japanese medicine. Ms. Oku stayed persistent and asked for advice from a specialist to elucidate the sediment. At night she operated a restaurant while she herself collected data in the research laboratory. After many trials and errors, she managed to overcome obstacles through perseverance and determination, which was awarded with acquiring the patent in over 17 countries including Japan.
Further development was faced with challenges in securing the funding in a highly competitive process. In order to be approved as a drug, it must pass through a number of exams, including animal tests for safety, toxicity and pharmacology, and clinical trials. Animal experiments alone required tens of millions to hundreds of millions of yen per year. Ms. Oku reflects, "It's because I had no knowledge on developing new drugs, I could embark on this journey. If I had known how hard it was, I wouldn't have done it."
Becoming Japan's First Achievement
In order to get manufacturing approval by the Ministry of Health, Labor and Welfare, it was expected that it would be a time-intensive process, which needed to be performed with much bigger organizational capability with sufficient funding. After careful considerations, it was the right time to find the joint partnership that had the know-how to take on such bigger scale projects. Later, Yoshitomi Pharmaceutical Industries, Ltd. (currently known as Mitsubishi Tanabe Pharma Corporation) joined as a co-developer, and in 2004, we obtained the approval for the production and listing of the NHI price list of Zione Injection (an internal hemorrhoid sclerotherapy agent), with sales beginning in March 2005.
From this we established our company as the first drug discovery venture in Okinawa, as well as becoming the first venture business in Japan to introduce new drugs.
The New Medicine, Zione Injection
It is believed that one out of three Japanese people suffer from hemorrhoids today, but resection surgery has been the main treatment for severe hemorrhoids. Hemorrhoids developed inside the rectum are called internal hemorrhoids. Zione Injection is a drug that is injected into the affected area of internal hemorrhoids to sclerose and retract. This is a so-called conservative treatment. Since it has significantly reduced pain after treatment and even can allow patients to return home on the day of treatment therefore resulting in less stress on the patients. This should contribute to the improvement of Quality of Life for patients. At present, Zione Injection has been introduced in many hospitals and is widely used as an internal hemorrhoid sclerotherapy and ALTA (Alta) therapy. *1
*1 The acronym of ALTA has been taken from the two initial letters of the two active ingredients, Aluminum potassium sulfate and Tannic acid, which are the compounding agent for the local injection of Zione Injection.
About Hemorrhoid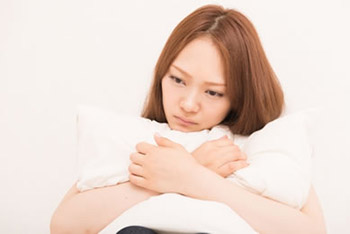 If you feel discomfort around your anus, it is usually caused by hemorrhoids. Regardless of race or gender, about one-third of adults in the world are said to be suffering from hemorrhoids.
Hemorrhoids are roughly categorized into three types: hemorrhoids (wart-shaped swellings), fissures (the torn skin of the mucosal lining of the anus), and fistula (a puss tunnel formed under the skin which goes between the infected glands and the abscess). Hemorrhoids are the most common type between men and women, followed by anal fistula among men and anal fissures among women.
Hemorrhoids include internal and external hemorrhoids, but here we will explain typical internal hemorrhoids. Hemorrhoids are graded into I to IV stages according to the progression of prolapse. At the first stage, there is only bleeding but no prolapse at all. On the second stage, hemorrhoids start to come out of the anus during certain activities such as passing stool, but retract naturally. When it becomes stage III, prolapse will not return unless you push them back in slowly with your fingers. At the stage four, you can't push the prolapse in yourself.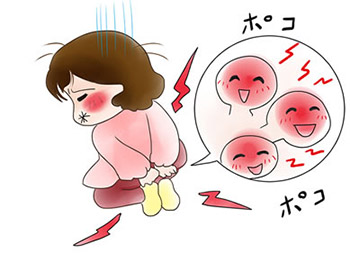 So why do hemorrhoids develop? Some people believe that it happens only amongst the bipedal animals like humans. Hemorrhoids are caused by the interference of blood flow that results in clumps of blood vessels in the anus and lower rectum. This is caused by our way of life to stand or sit still for a long time while maintaining the same posture during work. It is also strongly associated with constipation, straining or sitting too long on the toilet during bowel movement. Unlike other animals, we are not able to always accommodate our own bowel movement needs whenever we want, therefore time restraint results in discomfort. This seems to be the main cause of hemorrhoids.
So how do we avoid getting hemorrhoids? You just have to do the opposite of what causes them.
For example:
Change the angle of your posture you're sitting in. If you are sitting for a long time, you may occasionally stand up, and if you are driving for a long time, you can stop at a drive-in for some stretching exercises.
Take a bowel movement as soon as you feel the urge, try not to hold it in or put off a bowel movement. Also, avoid long periods of sitting on the toilet for no more than 15 seconds, and do not try to force yourself.
Keep your anal area clean. Gently wash the anus with a bidet toilet or shower after each bowel movement, do not rub or wipe hard.
Prevent constipation or diarrhea.
Keep your buttocks warm.
Avoid stimulant such as alcohol and cigarettes.
As long as you are careful about the list above, you can considerably lower your chances of getting hemorrhoids.
Hemorrhoids are a benign disease that are rarely life-threatening, but is a very uncomfortable disease. There are other malignant anal diseases, such as rectal and colon cancer. Hemorrhoids and bowel cancer share similar symptoms and are not easily distinguishable. This is why if you feel something wrong with your buttocks or stool, don't be hesitant to see a specialist doctor.
How are these hemorrhoids treated? For grade I or II stage hemorrhoids, it can be treated with an ointment, suppository, or oral medicine to relieve symptoms. However, as hemorrhoids prolapse stages, they may require surgery. Rubber band litigation technique is also available, but it is traditionally treated with hemorrhoid removal. This surgery is the most effective and has low rates of hemorrhoid reoccurrence, but it takes 1 to 3 weeks to heal and pain is unavoidable. There has been research to improve the method that has less pain and takes less healing time. This is where our ground-breaking drug Zione Injection contributes to treatment where it can be directly injected into grade III or grade IV stage hemorrhoids, it provides prompt hemostatic effect and enables hemorrhoids to harden and shrivel. Compared to conventional surgical treatment, this offers less pain, therefore less stress for the patients, which also cost and time effective.
If you are feeling any discomfort, don't worry too much, go see your doctor for a healthy and full life.
Road Ahead
Looking for A New Drug
After succeeding on developing Zione Injection, it was time for something new. Ms. Oku focused on the traditional idea of ishoku dogen meaning that daily healthy meals can prevent and cure disease. In other words, "food is medicine". With this in mind, she focused on medicinal quality of local plants such as turmeric and papaya for the idea of a new drug or other related products. First was turmeric. The active ingredient of turmeric is called curcumin, and they started research on its efficacy for prevention of dementia.
After entering into the health and food industry in 2008, the first product, Lequio's Turmeric Supplement GOLD was launched. Prior to this, we held public seminars and introduced papers that curcumin is effective for reducing the risk of developing dementia, and conducted promotional activities. This later leads to the idea of the next product, Memorin.
In addition, in 2007, we received the Okinawa Industrial Promotion Corporation's grant, "Okinawa Innovation Creating Project 2007" on the research project, "The pharmacological effect or function of the extract of Crassocephalum crepidioides and its development of functional ingredients." In 2010, we launched the second product, Okinawa Fermented Papaya Jelly LQ-001, which helps to improve physical condition.

For Your Long-Lasting Health and Mind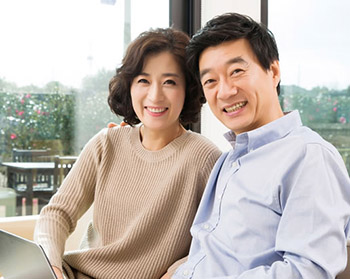 In 2013, we launched the health supplement called Memorin as a result of research on dementia prevention. Dementia is a brain disorder in which cognitive functions such as judgment, comprehension, and adaptability are impaired due to memory impairment, making it difficult for one's life. However, according to recent studies, it is possible to prevent dementia with appropriate measures. Even if you have dementia, as long as the right knowledge and information is shared with family, work and community, it is possible to live well with dementia. This was the reason why our Chief Executive Officer Ms. Oku started focusing on dementia because it was her wish for everyone to have long-lasting health as well as healthy minds.
The risk of longevity is dementia. This risk is higher in societies where life expectancy is high such as Okinawa, Japan. This is not a rare or special disease, but it can happen to anyone. Socially accepting dementia with better understanding and support is of course necessary, however, caretakers can also suffer from the same disease. For the course of long life, maintaining brain health as much as possible and proactively participating in society is now a social demand.
While the 100-year life awaits, it is our mission to support you for your enduring life!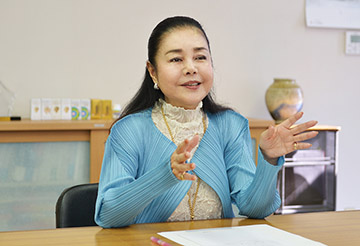 Further Vision
I want to redefine the "elderly" and build a new culture that is based on this new understanding.
Today, the retired generation has a significant presence as a driving force in society. Even after they retire from work, many people still continue to stay very active in the society. What I would like to do is to change the conventional view of the "elderly" as socially vulnerable or beneficiaries of pensions, and create opportunities for them to make the most of their experience and skills as a senior who can still contribute to society. Most of them are still keen on enjoying their lives through actively participating in community with the Okinawan spirit of Namakara which means their life just only started.
If we could bring this new initiative to facilitate that each generations can have their hopes for their own future, and truly feel that long-lives can bring happiness, I think this can also bring solutions to the complex social issues that we have today.
As for our company, we have been working to create a new industry to enrich and be part of a solution to make Okinawa's economy independent of the US military bases. We also provide support for the artistic and cultural activities such as the Okinawa-themed musical called Masary, produced in 1990. When we talk about a matured society, the relationship between economy, culture and arts are like the two wheels of the same vehicle, one cannot be separated for its own maturing processes. What we have in common with new drug development and musical production is the idea that "creating an industry and building a new culture based on its geography as well as its unique heritage is the only way we could bring true prosperity in Okinawa".
It has always been my core theme to develop high value products and deliver them from Okinawa to the world, and this has never changed. We believe that creating competitive products will promote the independence of the Okinawan economy which would create more employment therefore leading to further stages.
Although Okinawa has been at the mercy of the times, it used to be known as the "Ryukyu Kingdom," a small but independent nation without weapons, flourished by extensive trade with China and other Asian countries. We shall endeavor to follow and even overtake the visions that our ancestors aimed for.
What We Do
Our Research and Projects on Dementia
The risk of developing dementia among elderly people aged 65 and over is estimated to be 15%, and as of 2012, the Ministry of Health, Labor and Welfare estimated that about 4.62million people have dementia. Furthermore, the number of dementia patients is expected to exceed 7million in 2025, this is a major problem in our super-aging society.
Since 2008, Lequio Pharma has been conducting research on prevention and treatment of dementia using supplements containing nutrients derived from natural foods. There are some natural foods that have functional nutrients which can increase the level of the neurotransmitter acetylcholine in the brain, or some can reduce the accumulation of protein (beta-amyloid) in the brain which is the cause of Alzheimer's disease.
In particular, curcumin contained in turmeric and Huperzine A in the fern plant Huperzia serrata have strong nutrient functions, and have great potential as therapeutic materials for prevention and treatment of dementia.
We carry out joint research with specialists on dementia and institutions such as pharmaceutical universities, and develop products based on scientific evidence.
It is our wish to contribute to your healthy life through our products.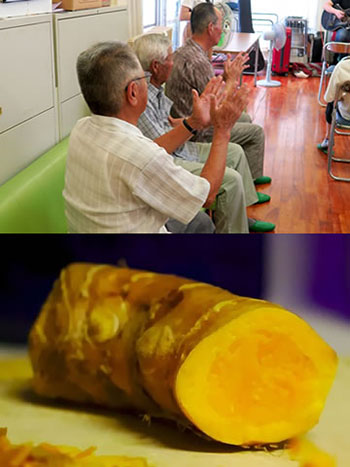 Research Theme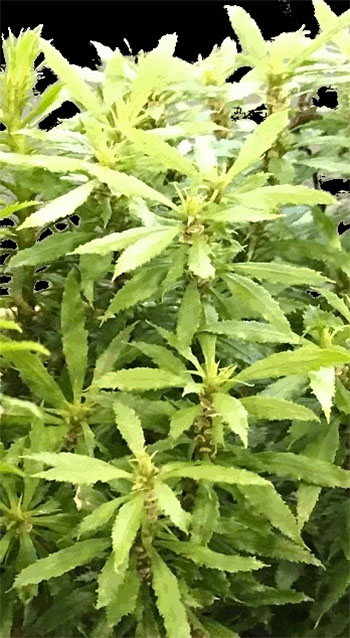 i.

Effect of the fern plant Huperzia Serrata for Treatment of Dementia

We have conducted research on the function of Huperzine A in the fern plant Huperzia serrata (club moss) which contains a component with a strong acetylcholinesterase inhibitor. This was jointly researched with Gifu Pharmaceutical University and Dr. Takeshi Tabira (Kawamura Hospital, Gifu), where the effect of improving memory in mice was measured. The result showed that Japanese Huperzia serrata extract increased the amount of acetylcholine, ameliorated cognitive function in mice.*

Similar findings have been found in the United States and China, it has been gaining worldwide attention due to its promising effect for the treatment of Alzheimer's disease. It is also established as a memory support supplement.

We will continue to pursue further research and explore the new possibilities of Huperzia serrata (Huperzine A).

*This research result was published in the international journal "Bioscience, Biotechnology, and Biochemistry" (T. Ohba et. el, 2015).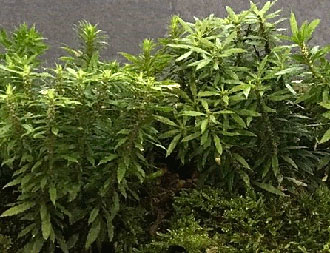 Huperzia serrata extract (contains Huperzine A)
The fern plant Huperzia serrata (club moss) contains Huperzine A which is a component with a strong acetylcholinesterase inhibitor. The research on Huperzine A has been attracting attention in the medical sciences field in the United States, this is due to its promising results on the effectiveness for Alzhimer's disease treatment. It is also established as a supplement for memory support.
ii.

Effect and Absorption of Curcumin of Turmeric-origin for Treatment of Dementia and its Bioavailability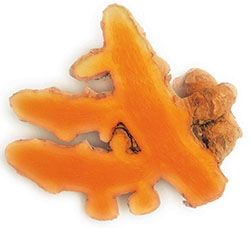 Since ancient times curcumin has been used as traditional herbal medicine in China, India, and Okinawa. It is a pigment component contained in turmeric that is known for many pharmacological effects, particularly for its anti-inflammatory effect.
IUtilizing Okinawa's long history of growing turmeric, we have been actively investigating turmeric (curcumin) since the founding of our company..
Over the years, we have successfully solved the biggest weakness of curcumin, the poor absorption, we found a formulation that efficiently ingests curcumin in the body and this has been issued as a patent. In recent years, we have been conducting research of its effectiveness on dementia prevention and its treatment.
Composition based on a mixture of turmeric and squalene significantly improves its function therefore better absorption. (Japanese Patent No. 4012894)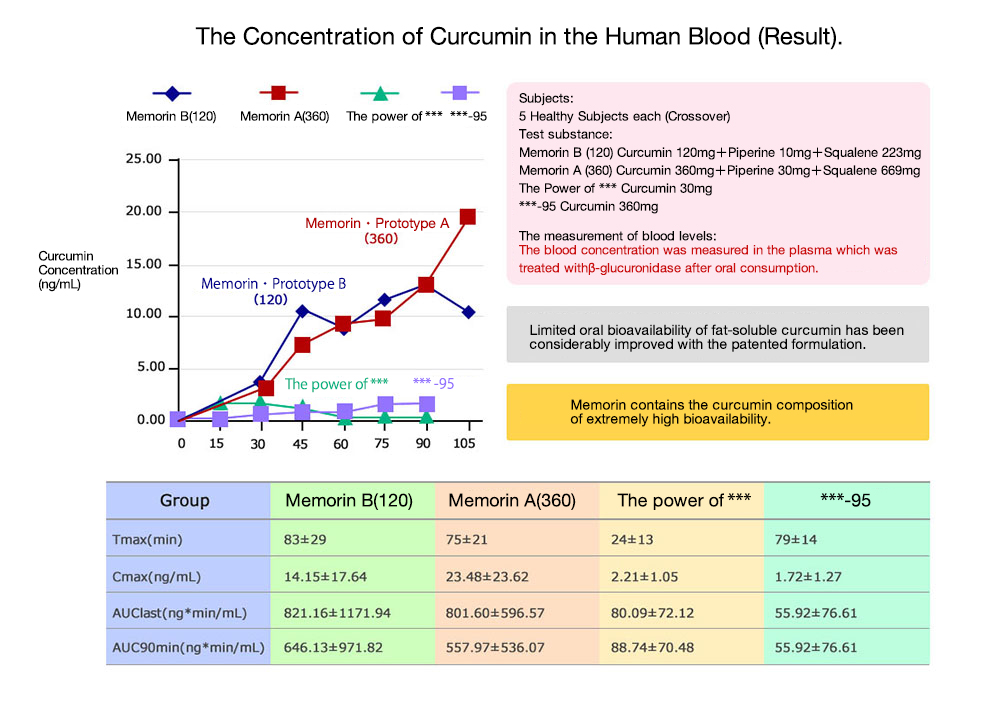 Curcumin inhibits the accumulation of the cause of Alzheimer's disease (amyloid β).
The cause of Alzheimer's disease is still not yet fully understood. Clinically, however, the Beta-Amyloid Hypothesis has been the leading theory for the cause of Alzheimer's disease, accumulation of a protein called Amyloidβ in the brain injures the nerve cells therefore results in loss of neurons and their connections.
We focus on the research findings that curcumin prevents Amyloidβfrom accumulating in the brain and protects neurons from Amyloidβ(Yang F. et al., 2005), we are researching on the possibility of curcumin as dementia prevention food.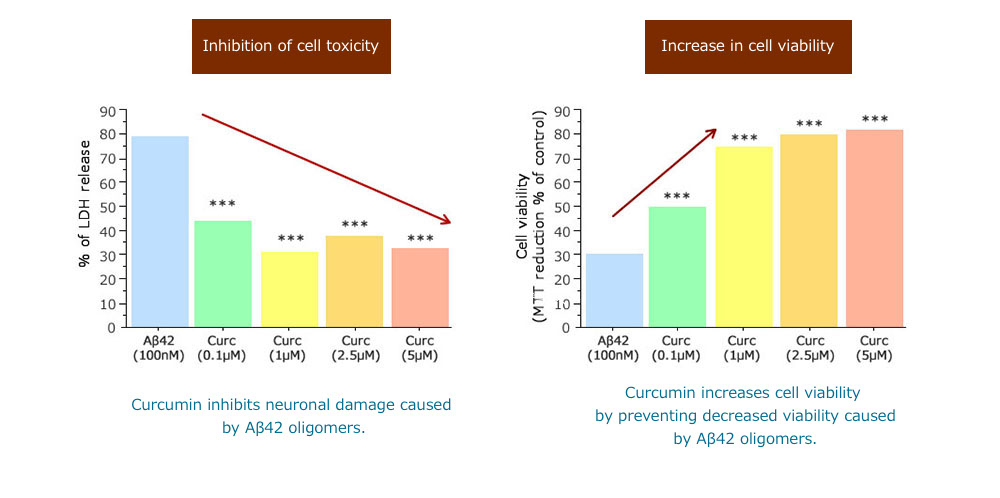 iii.

Supplement Development for Dementia Prevention and Its Treatment

Lequio Pharma has been conducting research on dementia prevention and treatment using natural food-based supplements since 2008.

There is more than one cause for dementia. Therefore, we are pursuing the development of supplements that allow a multifaceted approach to dementia, without sticking to only one material or one functional mechanism. We are bringing this approach particularly for supplement development since it will be harder to implement it for pharmaceuticals.
Business Model
Establishing New Medicines and Health Foods Products Based on Unique Discoveries and Challenges
Lequio Pharma has been focusing on the long-practiced healing capacity of traditional medicine in Asian countries specifically Okinawa. Furthermore Lequio Pharma also focuses on the unknown healing properties of local plants and minerals that have yet to be discovered. Through our continuous research and development activities, and partnering with pharmaceutical companies, universities and other research institutes, we will develop products that contribute to the improvement of peoples' QOL, preventing diseases therefore maintaining healthy lives.
Our Visions on Food Products
By utilizing the experience and know-how cultivated in the research and development of pharmaceuticals, we will identify the functionality of raw materials, develop and provide health food products based on solid scientific evidence. In particular, our turmeric research has a history of more than 20 years. Rich in minerals and curcumin, turmeric has been considered to be a very valuable plant in Okinawa even so that it was a monopoly good by the Ryukyu Dynasty. This is a prime example of our traditional idea ishoku dogen therefore "food is medicine".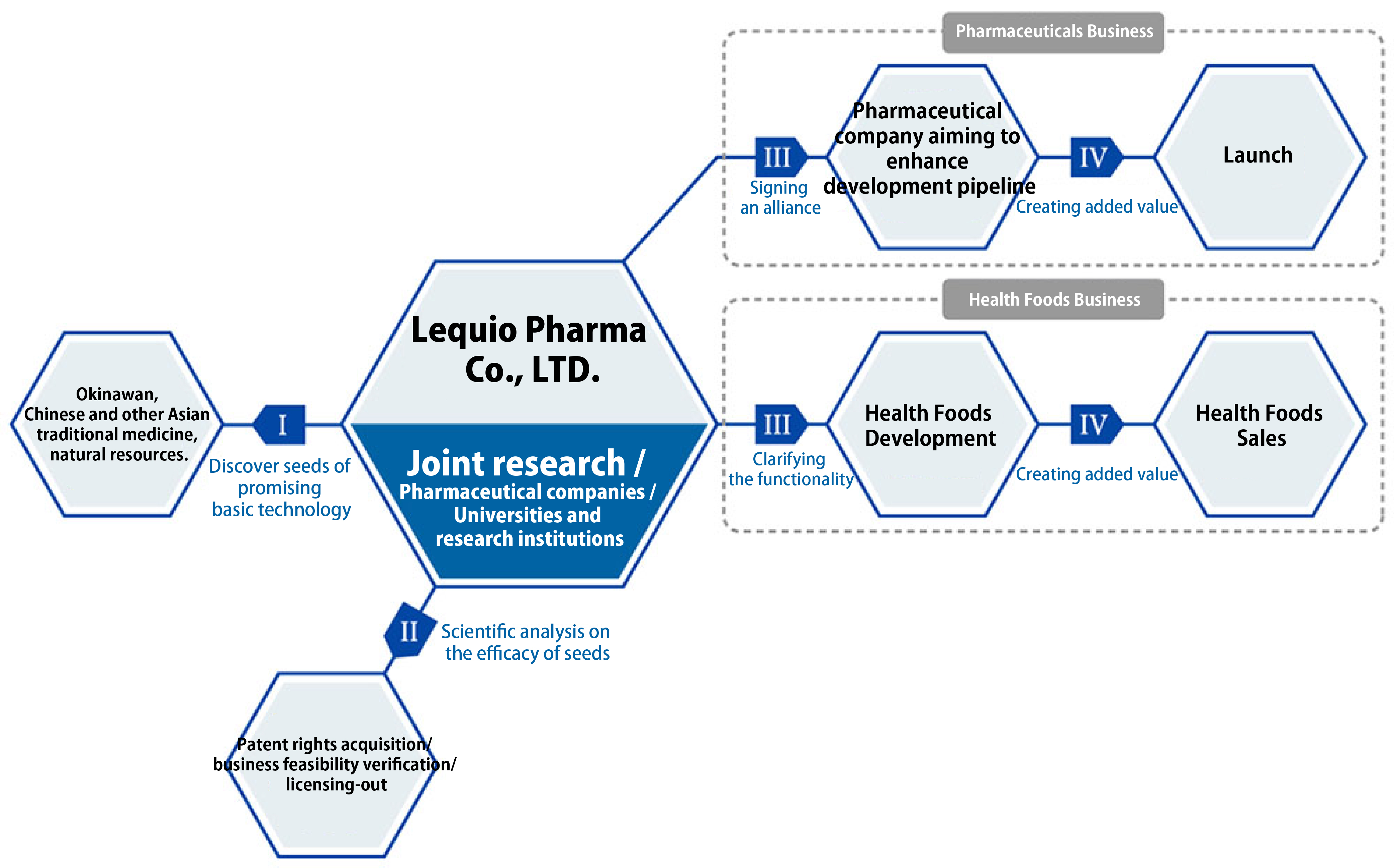 Business Process
I We will discover seeds of promising basic technology.
II We will conduct scientific analysis on the efficacy of seeds, as well as patent right acquisition and business feasibility verification.
[Pharmaceuticals]
III We will sign business alliances with other pharmaceutical companies aiming to enhance development pipeline.
IV We aim to create added value by launching products through joint development with alliance pharmaceutical companies.
[Health Foods Business]
III We will develop health foods with excellent functionality.
IV We will create added value by selling health foods with solid scientific evidence.
Other Research and Development
Developing new medicines and exploring the new possibility of health foods products through our original perspective on life and health.
State of New Drug Development
Product name / Development Code (Generic name)
Zione/OC-108(ZIONE/OC-108)
Category
Internal hemorrhoid
Stage
Filed(July 9th, 2004) (Application submitted by Mitsubishi Pharma Corporation)
Note
Joint development with Mitsubishi Pharma Corporation (Now known as Mitsubishi Tanabe Pharma Corporation)
Our Product
Lequio Pharma re-examines the long-practiced healing capacity of traditional medicine from all over the world, and focuses on the still unknown healing properties of the natural world such as plants and minerals. From the discovery of new technologies developed by research institutions such as universities, we will strive to produce excellent products for a better society.
NEW! Cognitive Health Supplement, Memorin
Memorin is a supplement that protects your brain cognition, thinking and personality. Provides solutions for vibrant longevity.
Daily goals
Take two Memorin tablets per day.
Walk (aerobic exercise) fast for 20 minutes a day with smile.
知的好奇心を旺盛に。
Content
60 Capsules (for 30 days)
Main Ingredients
Curcumin,Folic acid,Vitamin E,Vitamin B1,DHA,Vitamin B6,Vitamin C,Vitamin B2, Squalene,Vitamin B12,Huperzia serrata extract,(Incl. Huperzine A)
Supplement Facts
Per capsule (540mg)

Calories
Protein
Fat
Carbohydrate
Sodium chloride equivalent

3.14kcal
0.15g
0.22g
0.14g
0.0007g

Suggested Usage
As a health supplement, take 2 capsules per day with water or warm water.
Safety Warning
Do not use this product if you are pregnant, breastfeeding, or may become pregnant.
If you are taking other medication, please consult your doctor before use.
Keep out of reach of children.
Be careful not to pinch the tablet in your throat.
Avoid direct sunlight, heat and humidity.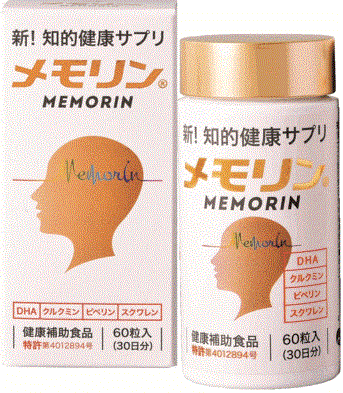 Lequio's Turmeric Supplement GOLD
Our Lequio's Turmeric Supplement GOLD has been patented in Japan, China and Taiwan for its high absorption and more bioavailability therefore curcumin is better delivered to your body.
Content
70 Capsules (for 35 days)
Main Ingredients
(per capsule)
Squalene 103mg, Curcumin 54mg, Piperine 4.8mg
Supplement Facts
Per capsule (420mg)

Calories
Protein
Fat
Carbohydrate
Sodium

2.2kcal
0.13g
0.13g
0.12g
0.15mg

Suggested Usage
As a health supplement, take 2 capsules per day with water or warm water.
Safety Warning
Do not use this product if you are pregnant, breastfeeding, or may become pregnant.
If you are taking other medication, please consult your doctor before use.
Keep out of reach of children.
Be careful not to pinch the capsule in your throat.
Avoid direct sunlight, heat and humidity, store in a cool, dry place.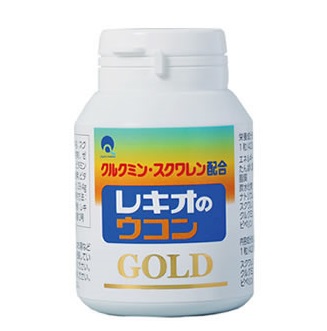 Lequio's Hangover Cure, Musha Shugyo
Turmeric is not only good for your cognitive health, but it is a perfect remedy for hangover! Lequio's hangover cure Musha Shugyo combines our patent curcumin composition while using autumn turmeric, which provides the best solution for your smooth recovery!
Content
2Capsules / bag
Main Ingredients
(per capsule)
Squalene 103mg, Curcumin 54mg, Piperine 4.75mg
Supplement Facts
Per capsule (840mg)

Calories
Protein
Fat
Carbohydrate
Sodium

4.5kcal
0.27g
0.27g
0.24g
0.30mg

Suggested Usage
As a health supplement, take 2 capsules per day with water or warm water.
Safety Warning
If you are taking medication or regularly go to hospital, pregnant, breastfeeding, or may become pregnant, please consult your doctor before use.
We take great care to check the quality of our products, but if you have received defected products, please contact us for a replacement.
Be careful not to pinch the tablet in your throat.
Avoid direct sunlight, heat and humidity, store in a cool, dry place.